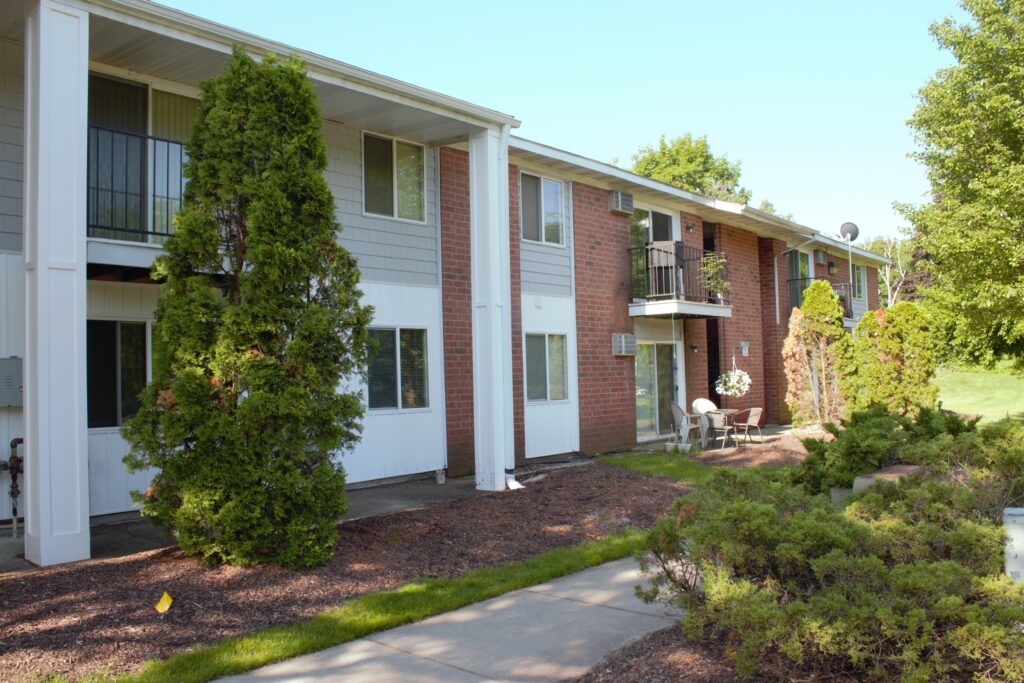 Welcome to Grand Rapids living with an elegant style. Maryland Park is apartment living at its very best – offering location, privacy, and convenience.
Apartments at Maryland Park offer residents a serene and peaceful view. Four buildings overlook a wooded greenbelt area and surround the sparkling swimming pool. You'll find five different floor plans to choose from – each one comfortable, well-designed and spacious.
Maryland Park Apartments are close to everything you want in Grand Rapids. Downtown Grand Rapids and other shopping centers are nearby. GRCC, Cornerstone, Calvin and Aquinas College, Elementary and Secondary Schools are close. Fine restaurants and supermarkets are convenient. Recreational facilities and horseback riding are all within reach of this great location. Medical facilities such as Spectrum Downtown and Spectrum East Hospitals are both within 10 minutes from Maryland Park.
Map & Where To Find Us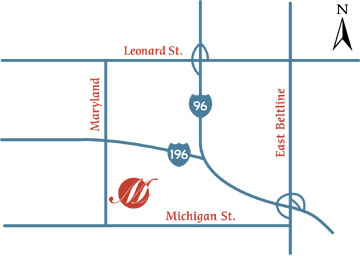 Property Layout